Mercenaries Arcane Build by Double-H (12072 MMR)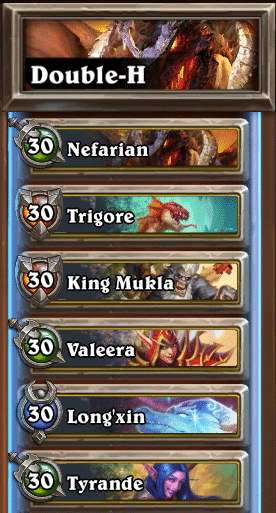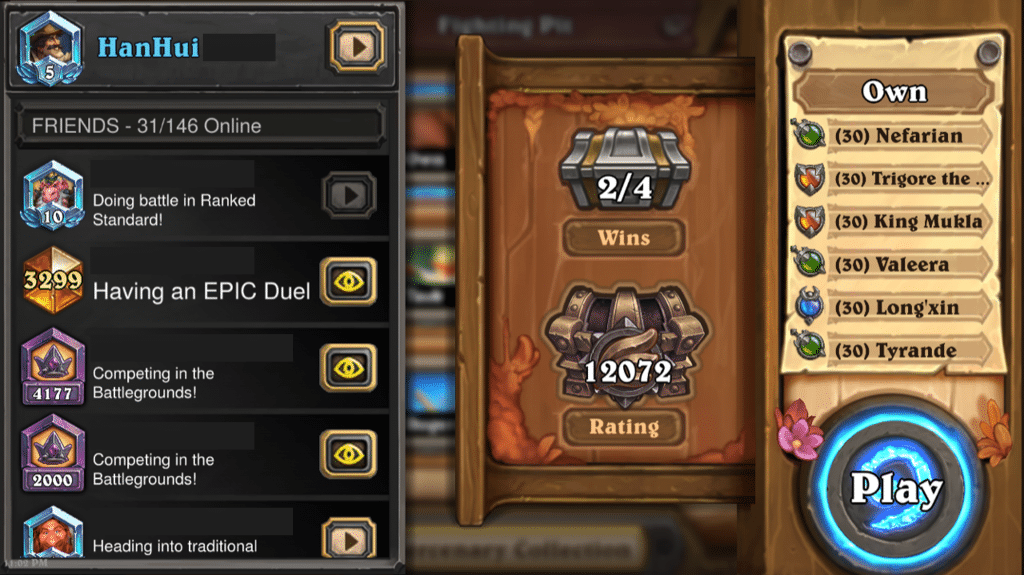 Equipment:
Nerfarian: +6 attack
Trigore: the one his 2nd ability
King Mukla: Big bro
Valeera: stealth
Long Xin: Arcane damage
Tyrande: the one that buffs her 2nd ability
Roughly a week ago, climbed from 8k to 12k mainly with this deck (roughly 75% of the time), as sometimes I will play other decks (e.g. humans trigore, shadow trigore)
Thank you to Aune for his youtube video https://www.youtube.com/watch?v=-35_5SRtMR8
Got the idea of using valeera from him as previously I was using Cookie / Millhouse.
Start with Nerfarian – Trigore – Mukla generally, but I would place Mukla on the left if I'm facing a lot of Valeera decks or mirror matches. May sometimes start with Nerfarian-Trigore-Valeera if i'm facing decks with 3-4 blues + 1 red.
Despite the listed deck, please do note that sometimes depending on the meta and the type of decks that I face more often, I may swap Mukla out for YuLong / Rogers / Deathwing. Overall, feels disadvantaged when facing shadow diablo, but is pretty good against most other decks.