Highlander Rogue #196 Legend – Glancealot | Bounty for #1 Legend

[ENDED] Bounty for #1 Legend

Sponsored by Glancealot
One player will receive $100 (CAD) for:
Climbing to #1 on NA or EU with Highlander Rogue without Galakrond (don't need to be this exact version)
Proof is needed, examples for it:
Doing so on stream or

Sharing replays and screenshot of such replays associated with the climb
A minimum of 50 games at top 100 legend is required; only the first players reaching this is eligible for the bounty.
We will send payments via Paypal; it would be around 65€ or $80 (USD).
Send proof via email: neon31HS@gmail.com.
We can end this competition at any time without giving any reason. 
The judges' decision is final.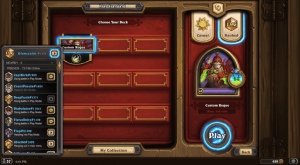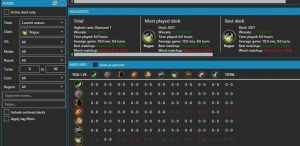 Very comfortable with the list, the only card I am not 100% sure is Cold blood. I don't think weapon tech is needed (in addition to Shadowweaver) even in today's meta. This deck has a very high skill cap and very thin margin of error, there is usually 1~2 critical turns per game where the optimal/inferior execution would mean a victory/loss. It is very different from regular rogue where you have a lot of resources and outs. The most important thing is to review every single loss. I would say more than 50% of the losses of mine were the result of poor execution on my part.